HOURS OF OPERATION
MONDAY CLOSED
TUESDAY TO SATURDAY 11 A.M. TO 9 P.M.
SUNDAY 12 P.M. TO 7 P.M.

---
1523 Holland Rd. Suffolk, Virginia 23434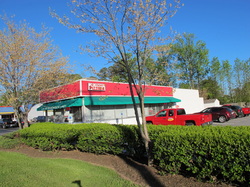 We specialize in simple Italian food, made with the best and freshest ingredients possible. Our dough is made fresh every day and allowed to rest and develop great flavor. We hand toss our dough and top our pizzas with our own recipe for the best tomato sauce you have ever tasted; no canned flavor here. We make our own bread for subs that are out of this world. Nothing smells as wonderful as fresh bread baking in the oven. If you happen to be in our restaurant as the bread is baking, you will know what I mean. Many customers have asked if they could have a roll that just came out of the oven. We are happy to oblige. Let's not forget our great Italian dinners, the classics that everyone is familiar with: lasagna, spaghetti, manicotti, cannelloni, veal and chicken parmigiana, and more! Most made in-house using simple ingredients.

---
The Owner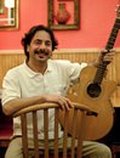 Nunzio was born in Palermo, Italy. He came to America to have a better future. He went right to work in various Italian restaurants in New York before coming to Virginia. He has been a restaurateur since 1977 starting various restaurants in North Carolina, Western Tidewater and the Peninsula. Even though running a restaurant does not leave him much free time, he enjoys fishing in the Chesapeake Bay on his boat. He also enjoys music, be it listening to it or playing his guitar. He has also composed some songs that he has presented at various festivals in the Italian community in New York and in Italy.
Nunzio lives in Suffolk with his wife Sandra. His son Filippo also lives in Suffolk. His son Daniel lives in Chesapeake.

---